Hang up to 42" monitors flush within the graphics of your MultiQuad
Secure and easy setup
The Media Mount easily attaches to the inside of your MultiQuad frame and securely holds monitors from 19" up to 42" in size.
ExpoDisplays is proud to announce our new and improved Max Media Mount. The new mount has improved adjustability and is compatible with all Plasma, LCD, and LED screens up to 42" in our 2x4 MAX MultiQuad Frame (MQX-F24).
And when one monitor is not enough - upgrade your mount by purchasing the Double sided conversion kit. The kit thumbscrews in place and requires no modification to your Single Sided MAX Media Mount.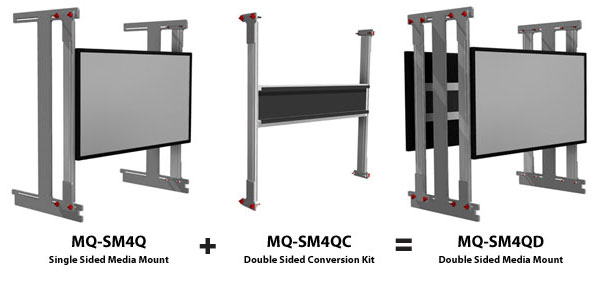 Creative ways to use a monitor in your MultiQuad